Description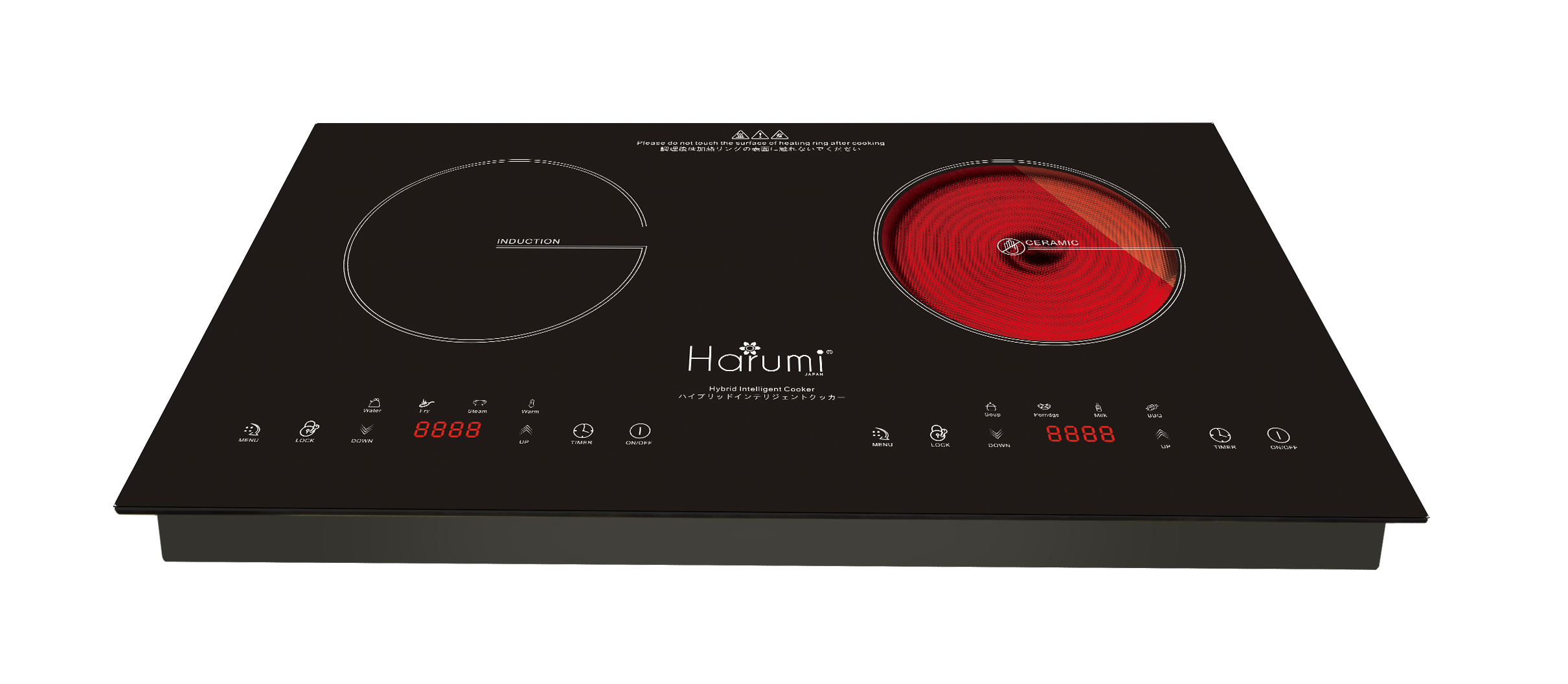 Left side: Induction, supports only cast iron / stainless steel  / induction friendly cookwares
Right side: Ceramic (Infrared), supports all types of cookware (glass, claypot, stainless steel etc)
Improved LED Touch Controls
Fully Flushed Genuine Japan Grade-A Toughened Crystal Glass
Able to withstand up to 850 Degree Celsius Heat and Anti Scratch Protection.
Child lock
Timer setting
Convenient to build-in or place it on a table top
Does not emit flame or gas to ensure safer cooking environment
Total shared power of 2800W with heating temperature of up to 600 degrees celcius
Suited for lighter cooking (ie: not recommended to use at high heat continuously for more than 1 hour). If necessary to cook for long periods, please use low heat / let the cooker cool down after 1 hour of usage before using again to prevent overheating.
Cut out size: 65cm x 35cm
Product size: 68cm x 38cm
3 pin plug, suitable for 13amp socket
6 months warranty (1 month onsite, 5 months offsite)
How to use "Timer" to set Cooking Duration / Pre-Set Timer
Cooking Duration: Time it takes to finish cooking and the cooker will auto shut off when time is up. (Eg: Set 3 mins and the cooker will auto shut off 3 mins later)
Pre-Set Timer: Set the time on when to start cooking. (Eg: Set 3 mins to start cooking 3 mins later).
Just select "Timer" button and use "Up" to increase the time (by mins)
Induction side: "Water" & "Warm" functions can be used for Pre-Set Timer "Fry" & "Steam" functions can be used to set cooking duration
Ceramic Side: "Porridge" & "Milk" functions can be used for Pre-Set Timer. "Soup" & "BBQ" functions can be used to set cooking duration
Installation Example (with stainless steel bracket)