Description
Watch step by step guide on how to operate
Features
Double Layered Cover – Dual transparent covers maintain cooking temperature and allows easy view during cooking process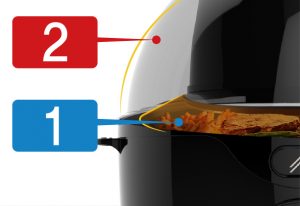 Adjustable Cooking Angle – Allows food to be automatically tossed at an adjustable angle of 45° or 90°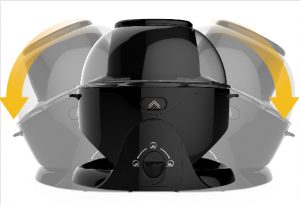 Multi Function Menu Selection – Choose between a wide range of cooking styles with cooking guide: Bake / Roast / Grill /Stir Fry / Deep Fry.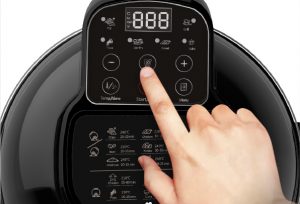 360° Oscillating Motion – A unique auto rolling function simulates an effective stir frying motion.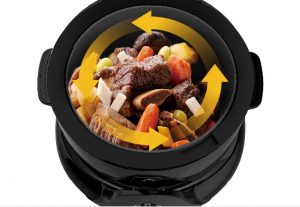 3D Heat Wave Technology – Ensures maximum heat retention & balanced heat circulation to ensure food is cooked evenly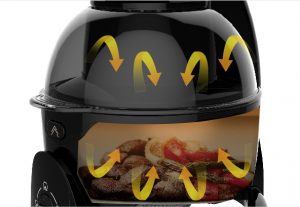 Easy Removal & Maintenance – A detachable pot handle and tong ensures easy removal and washing of pot / frying pan after cooking.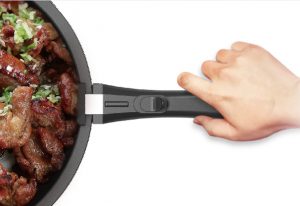 Specifications
Power: 1200W – 1400W   Voltage: 220V – 240V
Frequency: 50Hz / 60Hz
Pot Material: Non-Stick Coating
Colour: Brilliant Black
Product Dimension: L38 x W33.5 x H34.5 cm
Net / Gross Weight: 10.5kg / 13.5kg
Accessories: Non-Stick Pan / Tongs / Oil Filter / Pot Handle / Rack